Ok, so true confessions time. I am not a huge vintage 80's clothing fan. My mom says people never like the clothing from the era they grew up in because they dislike looking at how ridiculous they appeared in the trends and fads of the day. I'm not sure if this is totally true but maybe it has something to do with it, I sure don't like to see pics of myself with big bangs and stonewashed peg leg jeans. I have grown to love some of the more cutting edge designer looks from the 1980's though. Designers like Pierre Cardin, Victor Costa, Yves Saint Laurent all created amazing avante guard styles. Below is a select group of pieces that makes me want to stop the world and melt, possibly with you.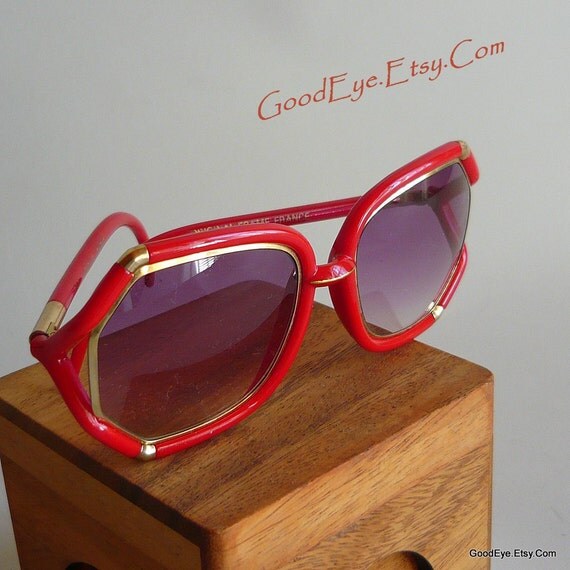 Love these Ted Lapidus sunglasses from
goodeye
. These have been made popular again by many hollywood starlets and trend setters.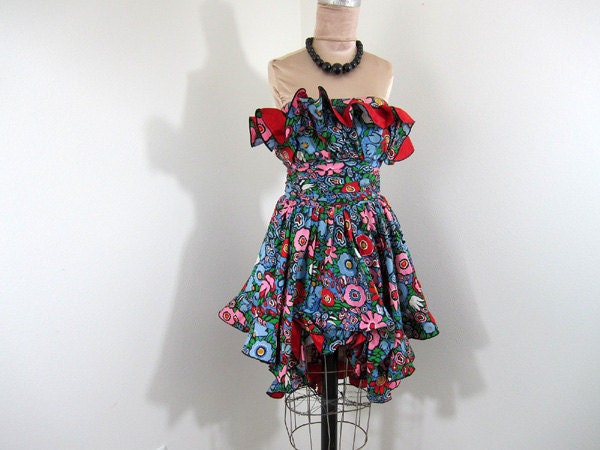 Find this vintage Victor Costa dress at
foreverlovelyvintage
. I think this is adorable as a cocktail party dress but could look equally cute with sandles in the summer.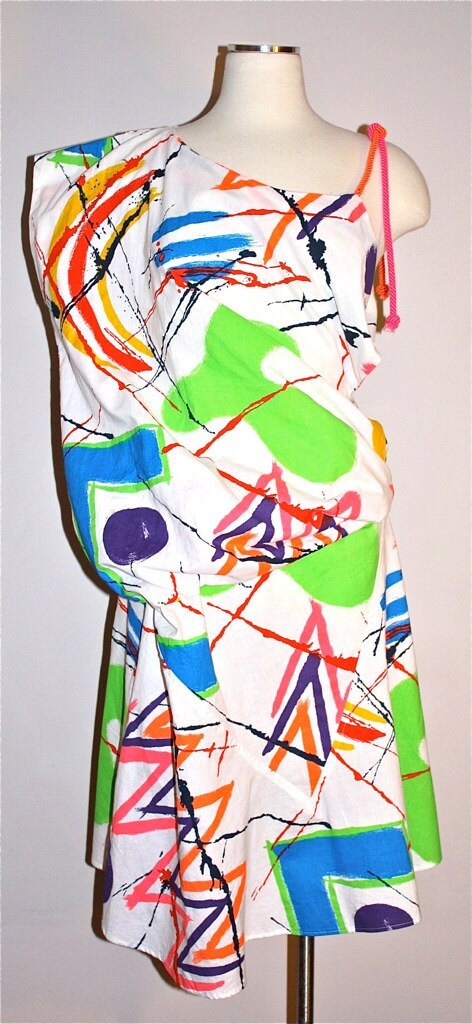 Vintage Pierre Cardin is just amazing in my opinion. The dress above, from
statedstyle
, is a real work of art.