I was eating these little guys the other day and realized that to me they are like nature's potato chips, you can't eat just one! While removing the shells as quickly as possible I read the back of the bag and found out some amazing facts. Did you know pistachio trees can live under the right conditions for centuries. Really! Also, they can help to clean pollution from mercury emissions. They are useful in crafts, as compost, as kindling, and...they're delicious. Here are some of my new favorite vintage pistachio inspired finds: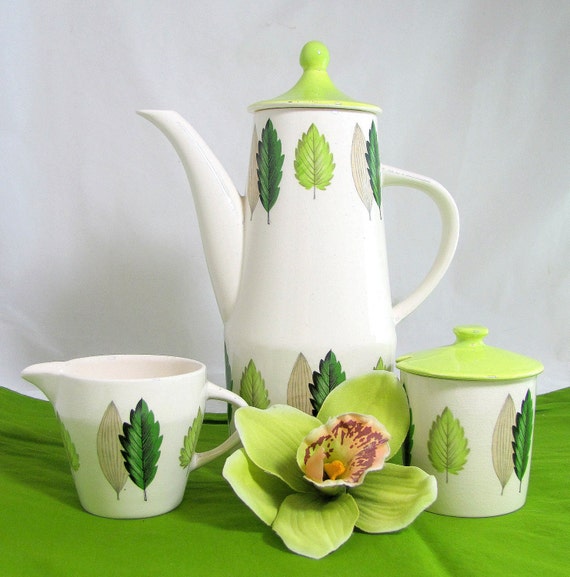 This coffee (or tea if you feel like it) set from
keepsies
is a great mid century modern example. I don't use my sets as often as I would like but I can't get enough of their designs! (P.S. this store also had an adorable demitasse set.)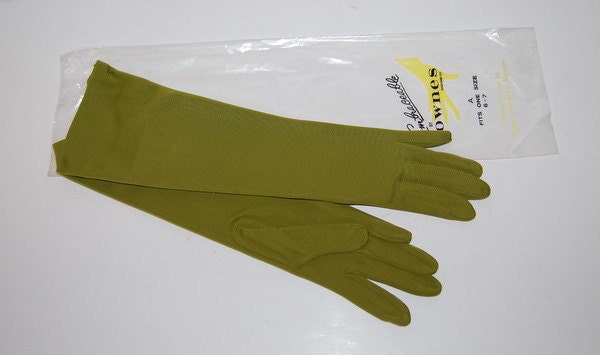 I am always up for some new old stock like these gloves from
waikikikitsch
. I happen to know these came from an old hat store that had been in business since the 1940's and still had tons of stock left from way back when!
I cannot get enough of this vintage check writer at
honeyyourhome
. It is perhaps the cutest utilitarian item I have beheld. How could you not love your job if you printed checks on this darling all day!